VigRX® is all about men's sexual health. Providing your market with natural, non-prescription methods for eliminating their most frustrating sexual problems. The VigRX® brand earned recognition and respect within this market for over 20 years. With our flagship product, VigRX Plus®, selling over 1.2 million boxes since 2007. VigRX® is a growing brand with 10 attractive offers at your fingertips.
Semenax® is a brand focused on boosting male sexual pleasure. Our popular supplements include both Semenax® and SemEnhance. With our Semenax® formula being the most trusted semen volumizing option on the market today. Virtually every guy on the planet wants better sex, and that's why Semenax® provides you with the most attractive offers to this market.
PrimeGENIX™ is a premium fitness supplement brand directly targeting men over age 40. Unlike most competitors targeting the "meathead" bodybuilder market, PrimeGENIX™ takes a different approach, by helping men stay fit into their middle-age. Our formulas are designed to enhance male hormone health, physical performance and virility.

GenF20® is a powerful, anti-aging brand for both men and women. GenF20® products includes the #1 HGH (human growth hormone) anti-aging system, along with immunity boosters and natural health formulas focusing on gut health, joint health, skin health and overall well-being. GenF20® is a well-established brand with a strong influencer presence.
Skinception® is an advanced skin care line used by celebrities, actresses, models, influencers and even holds the esteemed endorsement of one of the world's "Leading Aesthetic Surgeons" (according to TIME Magazine), Dr. Dave David. Skinception® offers 15 breakthrough anti-aging skin care formulas, giving you a wide-variety of offers for your market.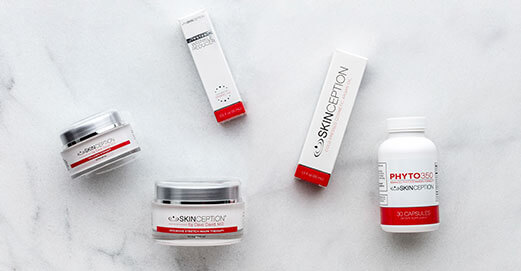 HerSolution® is a unique brand with natural-based formula addressing specific female health and beauty issues. This growing brand has a current total of 8 special formulas. HerSolution® helps women reduce stretch marks, firm sagging breasts, boost sex drive, eliminate vaginal dryness and improve bladder control and much more. If you market to a female audience, HerSolution® products could be the answer to their prayers.
ProSolution® is an all-natural, scientifically-driven, male-enhancement brand. It offers your market a complete 3-tiered system, which includes: ProSolution® Pills, ProSolution®+ and ProSolution® Gel. These formulas help tackle erectile difficulties, premature ejaculation and other disappointing bedroom problems your market may be facing.
All SellHealth offers are products manufactured by Leading Edge Health. Leading Edge Health holds a reputation for high-quality, high-performing health products by providing the marketplace with solutions made using industry-leading manufacturing practices. Each facility is cGMP certified and regularly inspected by the FDA.
Natural Health Source is a high-converting cart site offering all Leading Edge Health products. Send your traffic to this all-in-one site and offer all our products to your customers, in one shot.